Have You Been Injured in a Chicago Uber Accident?
Those who live in Chicago have many options to get around the city. There are city buses, trains, taxi cabs, cars, and even walking or bicycling to get to your destination. In recent years, Uber has arrived as an alternative to more traditional means of transit. Further, they are expanding the number of options available to commuters. The one problem with the Uber app is that it creates a lot of questions about who is responsible and what happens when an accident involving an Uber and another car occurs.
Uber is a company that allows customers to request rides from rideshare drivers. Drivers will take you from location to location within Uber's service area.
Put simply, riders can use an app to request a ride from an Uber driver. They will typically pick up the rider within minutes and take that person where he or she wants to go.
Often, Uber's fares are cheaper than those of a taxi and the vehicles may be of a nicer quality. Simultaneously, Uber vehicles have more flexibility than buses or trains that must follow a set route or path. Meanwhile, Uber cars in Chicago can move freely among the streets and expressways.
There are many upsides to traveling by Uber but there are also many risks. As the number of Uber vehicles grow in Chicago, so do the number of car accidents involving these cars. Further, so do the number of injuries. If you have already suffered injuries from a rideshare accident then contact the Chicago Uber accident attorneys at Abels & Annes, P.C. today to discuss your recovery options.
[Click here if you were involved in a Lyft Accident]
Table of Contents
The Unique Problems and Accidents that Uber Creates in Chicago
Uber drivers are like other drivers on the road. They must make constant decisions which will affect their safety and the safety of others.
Unlike other motorists, though, Uber drivers are often trying to navigate unfamiliar parts of the city. This, while using an app that governs their fares. This can make an Uber driver more distracted and potentially more dangerous than other motorists in Chicago.
If you drive your own vehicle in the city, you know your starting position and typically your end point. Even if you have never been somewhere before, you have probably been in the area and therefore have some familiarity with it.
However, Uber drivers may find themselves going to entirely new sections of the city they have never visited previously. This leads them to encounter new intersections that may be confusing and may lead to dangerous situations.
Uber also creates a unique situation in terms of motor vehicle accidents because technically Uber is an app and not a traditional company. Therefore, it brings up questions about who is liable when a collision occurs.
Does Uber Technologies Inc. share any responsibility? Is it strictly up to the rideshare driver and their own insurance policies to cover any damages? These questions have created a consistent stream of legal challenges over the last decade. Some of them have been answered and some of them are yet to be resolved.
Uber Safety Issues in Chicago
Further, there is pressure on Uber drivers to get their passengers to locations in a timely manner. Often, this results in speeding or driving in an erratic manner. This conduct may not only be dangerous, but can lead to traffic tickets, criminal charges, or even an aggressive driving car accident.
When a person chooses to drive herself, she understands that her safety is in her hands. However, when it comes to Uber, riders must trust their safety to strangers with unknown driving records.
Uber claims its drivers go through background checks which include a review of their driving history. However, this process can be flawed as only cited misconduct would appear.
Any dangerous driver who has not been caught by police would appear to be a safe motorist on paper. Further, past incidents reveal that these background checks sometimes fail to identify drivers even with dangerous histories.
Finally, the safety features that exist in Uber cars are not consistent. This is simply because drivers operate in their own personal vehicles which they maintain.
There are requirements governing the minimum acceptable standards for these vehicles. However, riders are unlikely to know the full extent of the safety features that may protect them in the event of a collision.
Will the vehicle have forward collision avoidance technology? What about side curtain airbags? What happens if they are in a vehicle that underwent faulty maintenance or with brakes that are not in proper working order?
[Read: Who Can Be Held Responsible When an Uber Driver is Drunk?]
Uber Accident Statistics
The following information and statistics were self-reported by Uber:
Uber provides roughly 15 million rides per day worldwide

Uber currently employs approximately 2 million drivers

There

are about 100

Uber accident fatalities

each year

90% of Uber fatalities took place in urban areas like Chicago

30% of fatal

Uber

crashes involve pedestrians

2% of

Uber-related

fatalities were bicyclists
While examining Uber's self-reported data, some holes in the information became apparent. For example, why is there only information on fatalities but not on Uber accidents that involve injuries? Also, the information they gave for the number of fatalities only includes incidents where there was a rider in the car or the driver was on their way to get to a rider. But one could argue that a big part of the job is driving to places where customers are more likely to be, getting to hotspots, and cruising around while waiting for your app to ping.
Uber conveniently excludes these data points. Luckily, we were not the only one that questioned this data. You can read more about Uber's self-reported accident data and why they left out valuable information here.
Unfortunately, we cannot give you any proper statistics on Uber accidents that result in non-fatal injuries, but it is safe to say that they occur about as often as regular car accidents with injuries. In the US, about 27% of all motor vehicle accidents result in injuries.
Rights of Uber Accident Victims who are Hurt in Chicago
The laws in Illinois are not clear when it comes to Uber vehicles. Are they private cars or taxis? Truly, they are neither but rather something in between these categories.
For victims who are involved in an Uber crash, it is important to know that they still have rights under local and state laws which may entitle them to a financial recovery.
From medical expenses to lost wages, being the victim of a car crash can become very expensive. Therefore, it is beneficial for those who are hurt to speak with a personal injury attorney to learn whether they are entitled to help.
Uber Auto Insurance Coverage
If you are injured in an Uber accident, the following insurance coverages apply:
If the Uber driver is on a ride with a passenger, or on the way to pick up a passenger, the company provides its drivers with $1 Million in liability coverage. This is usually through Allstate Insurance in Illinois. They also provide $1 million in uninsured and underinsured coverage for Uber drivers and passengers.
However, if the Uber driver is available or waiting for a ride request, the company only provides liability insurance of $50,000 per person, $100,000 per occurrence.
Finally, if the app is off, the Uber driver's personal auto insurance would cover the loss. Here, unfortunately, you will often find a lot of their drivers have minimum or substandard auto insurance coverage.
Uber's website indicates that they also use Farmers Insurance, Liberty Mutual Insurance and Progressive Insurance.
The Uber Employee vs. Independent Contractor Legal Battle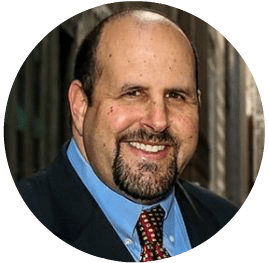 There is an ongoing issue as to whether an Uber driver is an independent contractor or an employee. Uber has taken the position that their drivers are independent contractors. Therefore, their position is Uber itself cannot be liable for damages from an accident.
Plaintiff's attorneys and accident victims argue that the drivers are employees of Uber. Therefore, the company can be liable for personal injuries due to negligence in auto accidents.
This issue will come up when there are serious injuries after an accident, and damages are worth more than $1,000,000.
What Compensation is Available after an Uber Accident?
Accidents that involve Uber drivers can vary in severity, just like any other motor vehicle accident.
Depending on the extent of your injuries, you may require surgery, an extended hospital stay, and/or lifelong treatment. When you're recovering from serious injuries, you may have to miss a significant amount of work. For some, working may be off the table completely, adding to their financial stress.
Uber accidents that are caused by negligence, such as distracted driving, allow for injured victims to recover compensation through a personal injury claim.
Some common types of damages from an Uber car accident include:
Emergency room visits

Lab and diagnostic tests

Prescription medications

Future lost income

Disfigurement

Loss of earning capacity
Your attorney will help you to understand which of these damages applies to your case and what the best strategy will be to recover compensation for your losses.
Again, the amount you may receive depends heavily on the unique circumstances of your case, the severity of your injuries, and the amount of coverage available.
[Learn more about how the value of a motor vehicle accident case is determined.]
How Can an Uber Accident Lawyer Help Me?
Handling an insurance adjuster on your own is almost never a good idea. Insurance companies use many different tactics to try tricking victims without lawyers into accepting a lowball offer. Or they convince them outright that they are not entitled to compensation. Both of these statements are often misleading, especially if injuries are involved.
Hiring an experienced personal injury lawyer to help you with your case will ensure that insurance companies don't take advantage of you.
An Uber accident attorney may help your personal injury claim by:
Reviewing police reports and witness statements.

If needed, hiring investigators and reconstructionists to get a full and reputable understanding of how the accident occurred.

Requesting the Uber driver's safety, training, and driving records.

Collecting your medical records to build a comprehensive list of damages.

Reviewing medical records to understand your prognosis to ensure that your compensation is inclusive of any future care that you may need.

Collecting all the evidence from the accident scene, including video, records, statements, and reports.

Communicating with the insurance adjuster on your behalf.

Negotiating for the highest settlement possible until we get what you deserve.
At Abels & Annes, we are happy to sit down with you during a free consultation to go over the details of your case, help you to understand your rights and options, and hopefully give you some peace of mind.
[Learn more: How Video Wins Personal Injury Cases]
5 Things to Ask Before Selecting an Uber Accident Lawyer
Do they go all the way to trial?

Whether or not an attorney routinely takes cases all the way to trial matters. If insurance companies know that a particular lawyer is 'all bark and no bite,' they have far less incentive to provide a fair settlement. If your attorney has a reputation for holding insurance companies accountable in court, like Abels & Annes does, then they're much more likely to take the negotiating process seriously.

Do they have a good record?

Before selecting an attorney, check their track record. Make sure they have experience and success dealing with high profile cases against large corporations and insurance companies. If you have to sue Uber directly, you'll want an attorney who can stand up to such a large company. You should look at a firm's Google Reviews, social media reviews, bar standing, and if they have any peer-reviewed recognitions and awards (Super Lawyers or Avvo, for example).

Are they used to winning?

Look at an attorney's

settlement and verdict record

to see if they routinely get their clients a proper amount of compensation. If you cannot find this information, they might not have the experience or qualifications to get a large settlement for you.

Do they spend all of their time advertising?

When choosing an attorney, don't make your selection based on the number of ads they run. Large law firms that advertise heavily are often "settlement mills." Settlement mills focus on quantity over quality. While this strategy helps the settlement mill to make fast money, it often leaves money on the table for the client. Pick a law firm that has the client's best interest in mind.
Contact the Chicago Uber Accident Lawyers at Abels & Annes, P.C.
If you sustain injuries as an Uber passenger, or you are involved in a collision with an Uber vehicle, call the Chicago car accident lawyers at Abels & Annes, P.C. today. Also, we represent Uber drivers with injuries due to other negligent drivers.
Call us at (312) 924-7575. We offer free case consultations without obligation to all victims and their families who call us or contact us online and we have a licensed attorney standing by 24 hours a day, seven days a week to speak with you.
If you were injured in a car accident involving an Uber vehicle, call Abels & Annes, P.C. toll free at (855) 529-2442 for a free case consultation.