Whiplash is one of the most common injuries. This type of injury is prevalent among victims of car accidents, particularly rear-end collisions. When a driver or another vehicle occupant is hit from behind, the force of impact can cause their head to whip in a back-and-forth motion, causing some ligaments, tendons, and muscles in the neck to tear. This is how a whiplash injury occurs. If you sustained a whiplash injury because of someone else's negligent or careless conduct, you may seek compensation. A Chicago whiplash lawyer at Abels & Annes, PC, can help you understand your options for compensation and navigate the claims process while you focus on getting better and returning to your normal, pre-injury life.
Table of Contents
What Is a Whiplash Injury?

Whiplash is a neck injury that occurs from the forceful back and forth movement of the head. When the neck bends forcibly backward and then forward, or vice versa, it can cause damage to ligaments, tendons, and muscles in the neck. Whiplash is commonly associated with other types of neck injuries, including:
Nerve damage
Muscle strain
Soft-tissue tears
Ruptured ligaments
Cervical vertebrae fractures
According to one
study
, over three million American adults sustain whiplash each year. Whiplash can cause life-long complications in some victims. A
whiplash injury
commonly happens in car accidents and, in particular, rear-end collisions. When a vehicle is hit from behind, the bodies of the vehicle's occupants will typically move forward forcibly while their heads and neck will stay in place. As a result, the head will rapidly thrust backward and then forward, causing hyperextension of the neck. While automobile accidents are the most common cause of whiplash, this type of injury may also occur because of other traumatic events.
Symptoms of Whiplash Injury
According to the
National Institute of Neurological Disorders and Stroke (NINDS)
, symptoms of whiplash may manifest themselves immediately after the traumatic event or may not show up for several days. In some cases, whiplash symptoms may take a few days to develop. While symptoms can vary from case to case, the most common include:
Headaches
Neck stiffness and pain
Increased pain when the neck moves
Restricted range of neck motion
Pain in the shoulders, arms, or upper back
Numbness or tingling sensations in the arms
Dizziness
Blurred vision
Fatigue
Difficulty sleeping
Difficulty focusing
Ringing ears
Depression or irritability
If you notice any of the above symptoms or anything else out of the ordinary after a car accident, see a doctor or visit an emergency department as soon as possible. Any delay in seeing a doctor after an accident can jeopardize your claim. If you fail to document your whiplash injury right away, the insurance company may try to undervalue or deny your claim arguing that your injury occurred because of another event.
Common Causes of a Whiplash Injury
As mentioned earlier, a whiplash injury occurs any time you suffer hyperextension from the head jerking backward and forward or vice versa. While whiplash is commonly known as a
car accident injury
, motor vehicle collisions are not the only cause of this injury. Common causes of whiplash include:
Motor vehicle accidents, including car accidents, motorcycle accidents, bicycle accidents, and others
Public transportation accidents
Construction site accidents
Violence, including physical assault
Sports injury
Amusement park accidents
Slip and fall accidents
Vehicle occupants may suffer whiplash even at low speeds. A common misconception about whiplash is that the injury is minor. However, in some cases, an injured victim may deal with the long-term effects of a whiplash injury.
Diagnosis and Treatment of Whiplash
Medical professionals diagnose whiplash first by asking questions about your accident to determine if it could have caused whiplash. A doctor should also examine your range of motion, reflexes, sensation abilities, and pain levels with movement. Finally, you likely will need to undergo one or more imaging tests such as an X-ray, CT scan, or MRI to determine whether another type of injury may be causing your pain. The course of treatment recommended by your doctor will depend on the severity of your injury, pain, and other symptoms. Some people may use over-the-counter medications and do their stretching exercises at home to recover. However, those individuals may still need to refrain from certain strenuous tasks such as sports or job-related physical labor. Whiplash victims with more serious pain levels may need prescription pain medication, muscle relaxers, or even numbing injections to relieve the pain. More intense cases may also require a course of physical therapy to regain full neck motion and strength. Some people may visit a chiropractor for help relieving whiplash symptoms. While the traditional image of a whiplash victim is someone wearing a foam neck brace, in recent years, doctors rarely prescribe such collars for whiplash victims. While treatment may relieve pain and symptoms for most whiplash victims in weeks or months, some people may develop chronic pain from whiplash. This constant state of pain may continue for years and cause limitations on activities and emotional issues.
Long-Term Effects of the Whiplash Injury
People who suffer whiplash may experience complications for years to come. However, many of the long-term effects can be prevented or minimized by receiving proper and timely medical treatment. In most cases, whiplash symptoms disappear within a few weeks or months if the victim receives the necessary medical care. Some of the common long-term effects of the whiplash injury include:
Chronic pain in the neck or back
Frequent and intense headaches
Sleep problems, including insomnia
Dizziness
Problems with memory
Numbness or weakness in the hands or arms
Difficulty concentrating
Behavioral changes
In many cases, these are the long-term effects of a whiplash injury. However, these symptoms may also indicate other health problems, which is why you might want to see a doctor to get checked up. Victims are more likely to develop complications from whiplash if:
A victim had a pre-existing neck or back injury before suffering whiplash
A victim did not receive proper and timely medical attention
A victim was involved in a serious accident
A victim also suffered a spinal cord or cervical spine injury
If any of the above-mentioned factors is true and you may suffer from long-term complications, consider your future medical expenses and the lifelong pain and suffering when calculating the compensation you deserve.
How to Prove a Whiplash Injury?
To obtain fair and full compensation for your whiplash injury, you will need to prove that someone else was responsible for causing your accident. Proving another party's fault is not always the easiest task. However, you probably need compensation to cover your mounting medical expenses and compensate you for your other losses and expenses. Consider contacting a Chicago whiplash lawyer to help you handle the legal aspects of your claim and fight for the compensation you deserve. While filing an insurance claim and proving the extent of your injury usually involves many steps, specific factors may help you prove your whiplash injury and secure a fair settlement offer:
You received medical care immediately after the accident. We cannot overstate the importance of seeking medical attention right after the accident. Showing that you visited an emergency room or went to a doctor as soon as possible after your accident may help you support your claim and prove that whiplash is the result of that accident.
You follow the prescribed treatment plan. Often, insurance companies deny or undervalue personal injury claims if claimants fail to follow the doctor's orders. Following the prescribed treatment plan will show that you are doing everything in your power to get better and mitigate the damages.
You can demonstrate proof of vehicle damage. Photos of vehicle damage at the accident scene can serve as valuable evidence in your whiplash injury case. Often, the location and extent of vehicle damage can indicate how the accident occurred and what injuries you suffered.
You collect your medical records and keep track of your expenses. To strengthen your claim, you need to collect all medical records related to your whiplash injury and keep track of all costs of your medical treatment. In addition, you need to document the loss of income as a result of the accident.
Proving whiplash and the damages and losses associated with the injury may be complicated, especially when you must focus on your medical treatment. For this reason, you might want to consider hiring a whiplash lawyer in Chicago to work on your claim and help you recover damages.
How to Recover Damages for a Whiplash Injury?
There are different ways to hold negligent parties liable following an accident that caused whiplash. For example, after a car accident, you may first want to seek compensation from the negligent driver's insurance company. In some cases, you may need your lawyer to file a personal injury claim in civil court to recover the full damages you deserve. In either case, after you have suffered whiplash, it is imperative to seek assistance from a personal injury attorney who understands Illinois laws. The insurance and the legal claim processes can confuse people without legal training. A Chicago whiplash lawyer can handle every step of the process and give you the best chance at full financial recovery.
How Much Is Your Whiplash Injury Claim Worth?
Accident victims who suffer whiplash may wonder, "
What compensation can I receive for my whiplash injury?
" Unfortunately, it is impossible to determine how much your injury claim is worth without reviewing the details of your case. Depending on the nature and severity of whiplash and other injuries, you might recover:
Medical expenses, including the cost of diagnostic tests, medication, physical therapy, and rehabilitation (past and future expenses)
Loss of income
Loss of enjoyment of life
Mental anguish
Loss of consortium
Recoverable damages in a whiplash injury case break down into economic and non-economic losses. The former damages are based on your injury-related costs and are easily quantifiable. Non-economic damages, on the other hand, are more subjective because they do not have a set dollar amount assigned to them.
How Can a Chicago Whiplash Lawyer Help?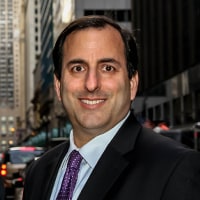 When you are involved in an accident caused by someone else's fault, you might need legal counsel to seek compensation for your whiplash-related losses and damages. A Chicago whiplash lawyer can help you hold the negligent parties responsible for your whiplash injury and help you recover the compensation you need. An experienced lawyer will investigate your accident, gather evidence, interview witnesses, and handle all legal aspects of the claims process on your behalf, allowing you to focus on your treatment. A skilled attorney can also help you with:
Handle all communication with the insurance company on your behalf
Advise you on your legal options
Investigate your accident
Gain access to all types of evidence that may prove the other party's fault, including surveillance and traffic camera footage
Keep track of your expenses and losses.
Calculate the value of your whiplash injury claim
Take your claim to court to receive maximum compensation.
While most personal injury claims, including those that involve whiplash, are settled out of court, settling your claim is not the best decision in 100 percent of all cases. The insurance company may not be willing to settle your claim for a fair amount. In that case, going to court may be your only option to get fair compensation. Do not wait to
contact Abels & Annes, PC
, for a free case evaluation today at
(312) 924-7575
.
---
Client Testimonial
"This firm was great to work with. Very fast and understanding. Every time I called I was able to receive an update about my case and always had a polite conversation. I was able to get through my case with less stress then I anticipated. I will be sure to come back if I am ever in need of their services again." Rating: 5/5 ⭐⭐⭐⭐⭐ Darryl W. March 2020 Read more reviews on
Google
!