Lyft has changed the face of transportation throughout the Valley area. Where people once had to call and wait for taxicabs, now they can hail a ride using their phone without even making a phone call. Companies like Lyft and Uber have taken a large bite out of the taxi industry, becoming the dominant source of transportation on demand. Although this has increased convenience for passengers, it has not always enhanced safety. Whereas taxi drivers usually have had some level of experience and training, Lyft drivers can practically come in off the street and drive after minimal checks and completing only a brief online safety course. Lyft cares more about training drivers on using the app than they do about giving them extensive safety guidance. The result is that passengers and other drivers end up in increased danger. Rideshare companies like Lyft face blame for increased motor vehicle fatalities in recent years. If you suffered injuries as a Lyft passenger or if a Lyft driver hit your car, you want the Phoenix Lyft accident attorneys of Abels & Annes, P.C., on your side. We obtain many
high-value settlements
for car accident victims, including:
$905,000 - Settled a lawsuit for a passenger who needed surgery due to cervical injuries sustained in a crash.
$735,000 - Car crash settlement involving cervical disc herniation with surgery due to a negligent driver failing to yield while exiting a parking lot.
$460,000 - Car Accident when a driver failed to yield coming out of a stop sign, hitting our client's vehicle. The plaintiff had to undergo surgeries to repair a herniated disc.
$200,000 - Resolved a car accident claim for a local resident who sustained two herniated discs after being struck by a drunk driver.
We can assess how much we believe your claim is worth when you reach out for a free case evaluation.
Lyft Is the Largest Rideshare Operator in Phoenix Phoenix is the city where Lyft has its largest share of the market. The company has always been behind Uber in terms of
market share
. However, in Phoenix, Lyft even outpaces Uber with 45 percent of the rideshare market in the area. Overall, Lyft captured a growing number of customers. The average demographic of a rideshare driver is a male over fifty. In many cases, these drivers are working a second job to earn extra income, filling high demand times in the evening after they have already put in a full day or work. Already, you can see how the entire rideshare setup encourages drivers to be behind the wheel when they are already tired, so they can take advantage of the times when they can make the most money. The average hourly pay for Lyft drivers in Phoenix is about
$18 per hour
, so these drivers are scrambling for every penny that they can get.
What Can Make the Lyft Rideshare System so Dangerous?
At the same time, Lyft is also scrambling because the company cannot find enough drivers to meet demand. Rideshare companies have very few requirements, and they take shortcuts in checking the background and qualifications of their drivers before putting them out on the road. These same drivers end up with the lives of their passengers in their hands after what is often a minimal vetting process. The other dangerous part of the rideshare experience is how drivers find and accept ride requests.
Rideshare drivers
often drive around, practically in circles, a practice called "deadheading." They are hanging around in high-demand areas, waiting for a ride request to come through. Already, this practice is dangerous on its own, encouraging Lyft drivers to clog up areas that may already have high traffic. Then, Lyft drivers are always looking at their app when driving. The app is their lifeline and the way that they get business. If they do not see a ride request when it comes up, they will miss out on an opportunity to make money. The entire system encourages
distracted driving
. One eye on the app (or both eyes) and one eye on the road is far short of the standard for safe drivers.
Lyft Makes it Hard for You to Get Financial Compensation After an Accident
If a Lyft accident injured you, you soon learn that Lyft will do everything it can to protect itself at all costs. It is very convenient for Lyft to claim it is a middleman in the transaction.
Lyft takes a 20 percent cut
of the fare plus a booking fee that it keeps entirely for itself. Yet it can claim that the drivers that generate its profits are not employees. Lyft classifies these drivers as independent contractors. Whereas you can sue taxi companies when their drivers injure you, lawsuits against Lyft are not possible because the drivers are not their agents. This rule makes passengers and other drivers bear many of the risks that Lyft imposes on them, but it is a legal reality.
The Different Levels of Coverage for Lyft Accidents
Regardless, injured passengers and other drivers may recover compensation for their injuries. Anyone who drives for Lyft has
insurance coverage
at all times during the rideshare process. The different levels of coverage depend on the stage. Here are the levels of coverage:
If one is driving in the car with the app off, the driver's own personal car insurance policy will cover accidents.
If the app is on but the driver has not accepted a ride request, there is $50,000 per person and $100,000 per accident in bodily injury coverage. There is also $25,000 in coverage for property damage.
If the driver has accepted a ride request or has a passenger in the car, there is up to $1 million in bodily injury coverage per accident.
While $1 million sounds like a lot of money, it is not always what it seems. First, this is on a per-accident basis. If two injured passengers were in the car and another hurt driver, all three will jockey for their share of this coverage. Second, just because the insurance coverage exists does not mean the insurance company likes to write checks to those who deserve them.
Abels & Annes, P.C. Gets Results
Filing a Claim for Your Lyft Accident Injuries
If a
rideshare accident
injured you, you must first figure out who was responsible for the crash. Rideshare passengers may file a claim against the Lyft insurance policy or the driver of the other car, depending on who caused the accident. First, an attorney must investigate the crash to figure out which one of the two drivers was negligent. If you are a motorist who a Lyft driver injured, you must prove that the rideshare driver was negligent. To meet this legal test, you must prove that the Lyft driver acted in a way that a reasonable driver will not have under the circumstances. Negligence can constitute:
Crashing into another car because the driver was looking down at the app
Causing an accident because the Lyft driver was on an unfamiliar road
Sideswiping or cutting off another car because the rideshare driver was pulling over to pick up a passenger
Speeding because the driver did not want to be late to pick up a customer who can write them a bad review
Hitting another car because the Lyft driver was drowsy and not focused on the road because they were driving late at night
Lyft's "Trusted Insurance Partners" Are No Partners of Yours
The difficulties often start the second you begin dealing with the insurance company. On its website, Lyft lists three "trusted insurance partners":
Allstate
Liberty Mutual Insurance
Mobilitas
Just because Lyft trusts these companies does not mean that you should. On the contrary, these insurance companies' interests cannot be less aligned with yours. Lyft is one of these companies' largest customers. The rideshare giant pays each of these companies a large amount of money for insurance coverage. The insurance companies want to keep as much money for themselves as possible. Even if they pay out a claim, they will do everything in their power to ensure that the check they write is as small as possible. Rideshare insurance has become big business for these companies. In fact, Mobilitas is a new company only founded in 2018 that has profited off the rideshare boom and the trust that Lyft places in it. You may find other insurance companies involved in your case:
If the Lyft insurance coverage is not enough to cover your injuries, you may file a claim against your own auto insurance policy's underinsured motorist coverage.
Smart rideshare drivers will also purchase gap insurance coverage to provide themselves with protection if Lyft's coverage is not enough. They can be personally liable for excess damages. However, many Lyft drivers do not make a lot of money in their side hustle, and they may be trying to keep their costs as low as possible.
It does not matter which insurance company is involved. They all operate in the same way. They will try to take advantage of you and underpay your claim. Even your own insurance company does not have any customer loyalty to you when writing a check.
Damages You Can Receive in a Rideshare Accident Case
In any rideshare accident case, the same principles apply that you will see in every personal injury claim. The responsible party (usually through their insurance company) must pay for all the damages that you have suffered. In a rideshare accident, you may seek:
Lost wages for the time that you missed from work because of the accident or the work that you can no longer do
All the related medical expenses to treat your injury, including doctor's fees, hospital stays, rehabilitation, prescriptions, and medical equipment
Pain and suffering for everything that you have had to endure since the accident
Emotional distress and trauma damages
Wrongful death damages if your loved one died in the accident
Your damages do not just cover what you have lost up until the point where you file the claim. You must estimate what you may lose in the future and include it when seeking compensation. The responsible party must pay you for all of your losses, including your future damages. It is not always easy to know what the future may hold. The best thing that you can do is see a doctor for diagnosis and treatment because they will give you a sense of whether and when you may recover.
Why You Need an Attorney in Your Lyft Accident Case
At the same time, you should also call an experienced rideshare attorney. Lyft benefits from the system that it created. The financial compensation after a Lyft accident is as complicated as the company wants it to make it hard for you to get paid. An attorney will be your guide to the legal process and your defender against an arbitrary and unfair insurance company that is looking out for itself. Much of the effort in your claim will be devoted to negotiating the amount of compensation that you deserve. Pay very close attention to the initial settlement offer because the insurance company is trying to put one over on you. One of the first things that the insurance company will do is place an exact dollar value on your claim. It won't even take them too long to generate that number with their sophisticated tools and extensive information.
You Can Still File a Lawsuit in Your Case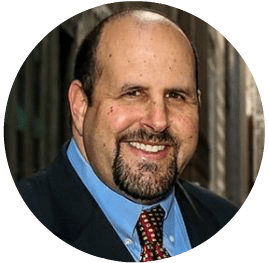 The average individual is at a disadvantage when dealing with an insurance company. You can, however, begin to close the gap when you hire an experienced lawyer. Your lawyer knows how to stand up to the insurance company and keep them from pushing you around. Their job is to work for you to get as much as you can for your rideshare accident injuries. Just because you cannot sue Lyft does not mean that you do not have the legal ability to file a lawsuit against anyone. You can still sue the responsible driver and the insurance company if they deny your claim or will not pay you what you deserve. Insurance companies do not like lawsuits because they need to pay lawyers to defend them. This is the leverage that you have in the settlement negotiation process. How your case unfolds depends on how reasonable the insurance company is and how hard your lawyer needs to fight on your behalf. If a negligent driver injured you in a Lyft accident,
Abels & Annes, P.C.
, can help you recover the compensation you need to recover. We have dealt with Lyft accidents since the company's founding. We know the tricks it and its insurers try to play on the people they should reimburse for their injuries, and can fight for the restitution you deserve. Call our Phoenix Lyft accident lawyers at (602) 819-5191 or
contact us online
to see how we can help you.
Phoenix Office
714 E Rose Ln #200 Phoenix, AZ 85014
Map and Driving Directions
Toll Free: (855) 749-5299 Local: (602) 819-5191 Fax: (602) 819-4841
---
Client Testimonial
"This firm was great to work with. Very fast and understanding. Every time I called I was able to receive an update about my case and always had a polite conversation. I was able to get through my case with less stress then I anticipated. I will be sure to come back if I am ever in need of their services again." Rating: 5/5 ⭐⭐⭐⭐⭐ Darryl W. March 2020 Read more reviews on
Google
!