When Phoenix Tow Trucks Collide With You
Whenever a car breaks down or experiences a flat tire, the driver will call a tow truck to have their vehicle towed. Tow truck design enables them to transport other vehicles from one location to another. For example, drivers use tow trucks to haul disabled vehicles from the scene of an accident to an auto repair shop.
However, it is not uncommon for tow trucks to be involved in motor vehicle accidents themselves. When accidents involving tow trucks occur, victims of the crash are likely to suffer devastating injuries due to the sheer size and design of the tow truck. According to the Insurance Institute for Highway Safety (IIHS), truck accidents result in over 4,000 deaths each year. These accidents also include crashes involving tow trucks.
If you sustained injuries in a tow truck accident, you might be entitled to financial compensation. Consider speaking with an experienced Phoenix truck accident attorney to understand your legal options and determine what compensation is available in your particular case.
Types of Tow Trucks
When driving around Phoenix, Arizona, or any other city in our country, you might notice that there are different types of tow trucks:
Hook-and-chain tow truck - This truck comes with chains and a hook to tow vehicles or other objects.
Wheel-lift tow truck - This type of tow truck is equipped with a hydraulic boom with two crossbars at the end. These bars slip under the front or rear wheels of a towed vehicle.
Heavy duty (integrated) tow truck - These tow trucks can tow large vehicles such as buses and rigs. Integrated tow trucks have an extra axle for added stability and strength.
Flatbed tow truck - These tow trucks are the most commonly used trucks to tow vehicles in our country. The truck has a hydraulic flatbed that reaches ground level and can slide a damaged car onto the bed.
Rollback tow truck - This tow truck has a similar design as a flatbed truck in which the entire body inclines and lowers the rear end onto the ground to pull a disabled vehicle up onto the flatbed.
Tow trucks are massive and heavy vehicles that can be difficult to maneuver, even for experienced drivers who have operated tow trucks for years. Tow trucks have large blind spots that make it difficult for a trucker to see what happens underneath the truck and on its sides. According to the Centers for Disease Control (CDC), drivers of tow trucks have one of the highest accident and death rates compared to workers in other industries.
When towing a damaged or disabled vehicle, the tow truck can cross the center divider line when making a wide turn. Many drivers of passenger cars are not aware of this and may collide with the truck head-on.
Common Types of Tow Truck Accidents
The vast majority of tow truck accidents in our country are the result of driver negligence.
Driver error can result in any of the following types of accidents involving tow trucks:
Rear-end crashes where a tow truck crashes into the back of another vehicle in front of it or vice versa.
Head-on collisions where the front of a tow truck collides with the front of another vehicle traveling in the opposite direction.
T-bone accidents where the front of a tow truck crashes into the side of another vehicle or vice versa.
Sideswipe collisions where a tow truck swipes the side of another vehicle traveling in the same direction or vice versa.
Underride accidents where a smaller vehicle slides underneath a large truck.
According to the Arizona Department of Transportation, there were only 57 collisions involving tow trucks in Arizona in a recent year. However, any of the above-mentioned types of collisions can cause catastrophic injuries or extensive property damage.
Causes of Tow Truck Accidents
Collisions with tow trucks occur for various reasons, though most crashes involving these vehicles are the result of driver error.
The following are some of the most common causes of tow truck accidents:
Speeding
Mechanical failures, including brake problems
Problems with the tires
Making illegal lane changes
Inadequate vehicle maintenance
Failing to use proper warning signs
Failing to secure the towed vehicle properly
Failing to check blind spots
Poor road conditions
Bad weather
Operators of tow trucks must ensure that the towed car is safely loaded and properly secured to prevent it from slipping off the truck. When a driver does not secure a towed car properly, the tow truck is likely to overturn or roll over.
Liable Parties in Tow Truck Accidents
Tow truck accidents are more complicated than crashes involving other vehicles because there may be multiple liable parties. Identifying liable parties is a complicated process that requires prompt investigation and liability analysis by a knowledgeable attorney.
Potentially liable parties that can be responsible for your tow truck crash include:
The driver of the tow truck - If you can prove that the operator of the tow truck acted negligently, they can be liable for any resulting losses and damages. A common example of negligence is speeding and failure to check blind spots when changing lanes or failure to signal a lane change. If the trucker failed to obey any of the traffic laws, they can be liable for the accident.
The towing company - Most operators of tow trucks work for a towing company that employs them. Towing companies must inspect their vehicles and ensure that their drivers meet the necessary qualifications and pass training to drive tow trucks. In most cases, the company that employs the driver shares liability with the driver. However, you can usually not sue the towing company if the trucker works as an independent contractor.
The manufacturer of the truck - If the accident was the result of a defect or mechanical issue in the truck, the manufacturer of the vehicle can be liable for the crash and any resulting damages.
The company responsible for vehicle maintenance - Sometimes, towing companies pay third-party companies to inspect and maintain their vehicles. When the third-party company fails to maintain a truck in good condition and the truck ends up in an accident due to inadequate vehicle maintenance, the company can be liable for the damages.
A government agency - If poor road conditions or inadequate road design caused a tow truck accident, the injured victim can pursue a lawsuit against the government agency responsible for maintaining the road where the crash occurred.
If you are not sure who can be liable for your accident with a tow truck, consider contacting a lawyer. A knowledgeable attorney can review your unique situation to identify all potentially liable parties and secure the maximum compensation on your behalf.
Frequently Asked Questions (FAQs) About Tow Truck Accidents
What Are the Common Injuries in Tow Truck Accidents?
A collision with a tow truck can cause catastrophic and disabling injuries due to the size and weight of the truck. Injuries following a tow truck may require extensive and lifelong medical treatment. In some cases, a victim may never fully recover or may never walk again after the crash.
Common types of injuries that victims suffer in tow truck accidents include:
Whiplash
Back and neck injuries
Severe burns
Spinal cord injuries
Paralysis
Bone fractures and broken bones
Crush injuries
Cuts and lacerations
Internal organ damage
Loss of a limb or amputation
In addition to physical injuries, victims can suffer from the emotional trauma that can haunt them for the rest of their lives. Common examples of emotional injuries after a truck accident include post-traumatic stress disorder (PTSD), depression, mental anguish, anxiety, and others.
How Can You Prove Negligence in a Tow Truck Accident?
Proving negligence is a critical step when seeking compensation for the injuries that another party caused.
To obtain compensation for your injuries, you need to prove the following four elements:
The other party owed you a duty of care
The other party breached the duty because of their negligent conduct
You suffered injuries and damages as a result of their negligence
A skilled lawyer can help you collect the necessary evidence and documentation to support your claim and prove that the other party or parties acted negligently and failed to exercise due care.
What Compensation Can You Receive After a Tow Truck Accident?
As a victim of a tow truck accident, you deserve compensation for your damages, both economic and non-economic. In some cases, a victim may also be eligible to receive punitive damages if their state law allows an award of punitive damages and the defendant's conduct meets the standard for recovering these damages.
In most cases, an injured person can seek compensatory damages such as:
Medical bills
Loss of income
Diminished/lost earning capacity
Mental anguish
Emotional trauma
Loss of enjoyment of life
You need a knowledgeable attorney to determine proper compensation for your damages stemming from a tow truck crash. Your lawyer will fight for maximum compensation in your case to ensure that you can get your life back on track without having to worry about the financial burdens.
Since many operators of tow trucks are working for an employer when they crash, an injured party may recover a larger amount of money from the employer's insurance coverage.
What Evidence Can You Use in Your Tow Truck Accident Case?
Collecting evidence is crucial when it comes to proving liability in a tow truck accident case.
You may use different pieces of evidence to establish fault in your case, including:
The truck driver's logbook
The truck's black box data
Internal records from the trucker's employer
Photos from the accident scene
Video footage that captured the moment of the crash
Witness statements
Testimony from accident reconstruction experts
Contact a skilled attorney to collect the necessary evidence on your behalf to support your claim and help you get the compensation you need to make you whole again after the accident.
How Long Do You Have to File a Lawsuit After a Tow Truck Accident?
You have a specific time limit to bring a lawsuit against the at-fault party. The statute of limitations starts running from the date of the injury. The time limit for personal injury or wrongful death lawsuits depends on your state law. Depending on the state, the statute of limitations usually ranges from one to four years.
How Can a Tow Truck Accident Lawyer Help?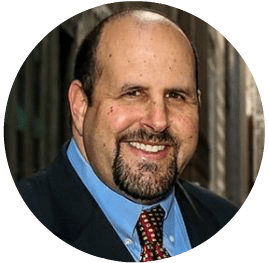 There are a few things a lawyer can do to help you seek the financial recovery you deserve after your tow truck accident.
Hiring a lawyer can help because your attorney will do all of the following to secure fair compensation on your behalf:
Investigate the accident - Your attorney will review the police report and examine all evidence related to your case to gather all available evidence.
Prepare and file the necessary paperwork - Handling a claim following a truck accident means preparing tons of paperwork. A lawyer will help you take care of the documentation and handle all legal aspects of your case while you focus on recovering from your injuries.
Identify all liable parties - Many truck accident cases involve multiple parties that can be liable for the victim's injuries and losses.
Determine the value of your case - Before demanding any settlement amounts in your case, an attorney will help you determine what amount of money will adequately compensate you for your losses and damages.
Negotiate with insurance companies - Negotiating with an insurer can be a daunting task, especially considering that insurance companies are not interested in paying out claims. A lawyer will protect your rights when negotiating with insurers on your behalf to ensure that your claim resolves fairly.
File a lawsuit on your behalf - If negotiations with the insurer do not result in a favorable settlement amount, your lawyer will take your case to court to secure maximum compensation.
Consider speaking with a Phoenix truck accident attorney to discuss your particular case and determine whether or not you can benefit from hiring a lawyer after your tow truck accident.